Het is natuurlijk belangrijk om je voor te stellen aan onze juryleden van dit jaar. Zij hebben op vrijdag een uitgebreid gesprek met alle deelnemers en op zaterdag beoordelen ze de obstacle course, de persoonlijke act en het openbare voorkomen van de kandidaten!
Our judges for this year's contest will have separate interviews with the contestants on Friday. During the public part of the contest on Saturday, they will judge their obstacle course, personal act, and the overall appearance of the contestants.
Pup King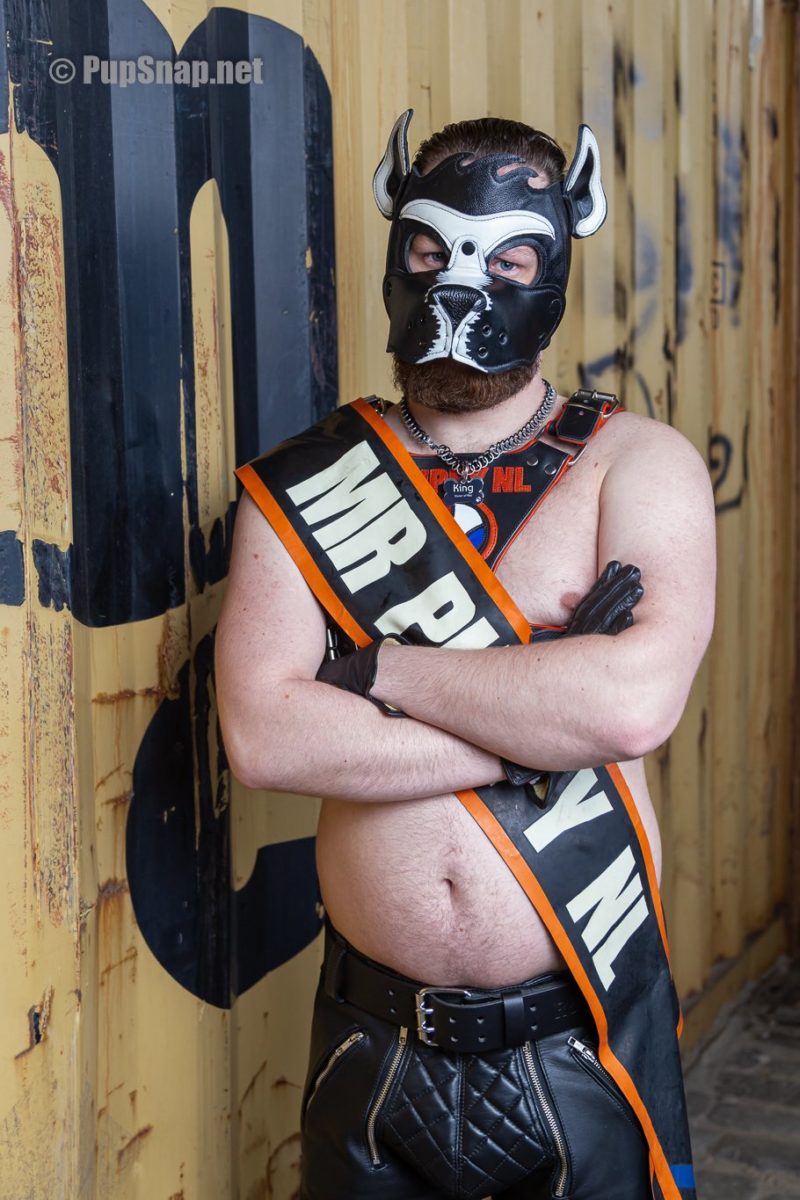 Mr Puppy NL 2020, ' 21, ' 22
King here. A Dutch pup all the way from the South of The Netherlands. Currently 29 years old (and refusing to age any further). I've been Mr. Puppy Netherlands for 3 years now. It's a long time, but we all know how this happened.
I'm a cigar smoking, leather loving dog. Yep, I have said dog. During my years of being a titleholder for the pup community I have really started to evolve. And my journey from an innocent and shy pup, to a true self-confident dog took place. And I'm proud of myself for achieving that, and proud of the entire Dutch kink and fetish community for allowing me to achieve that.
Every journey you make will shape you for the rest of your life. And so I'm looking forward to crowning a new Mx Puppy Netherlands so they can begin their journey as well. And hopefully I can assist them along the way.
Alistair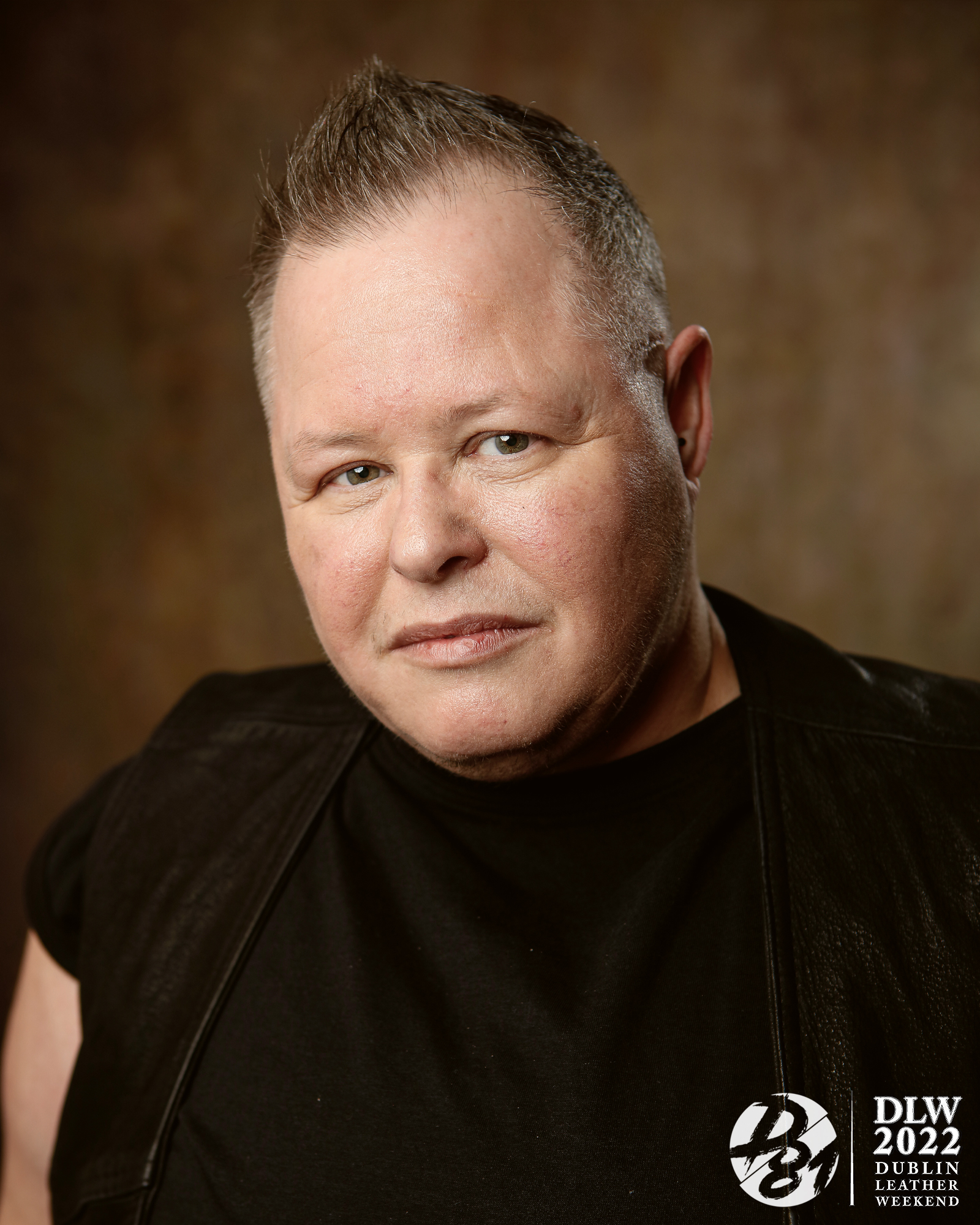 Leathermen Cymru, International Mr Bootblack 2022
Alistair Leather Hiraeth is serving as the current International Mr Bootblack 2022, and was previously Bootblack Europe 2020. Hailing from the beautiful west coast of Wales, Alistair is a Trans, polyamorous Leatherman, Sir, Daddy, and a bootblack who earned his Leathers from the bottom up, through his leather family. Passionate about Leather community and history, Alistair loves caring for boots and Leather and passing on his knowledge to others. Predominantly a D/s and service oriented Dominant, he flags black, red and hunter green on the left. He will also accept bootblack tips in the form of impeccable service and cigars, if you're out of cash!
Georg Luschgy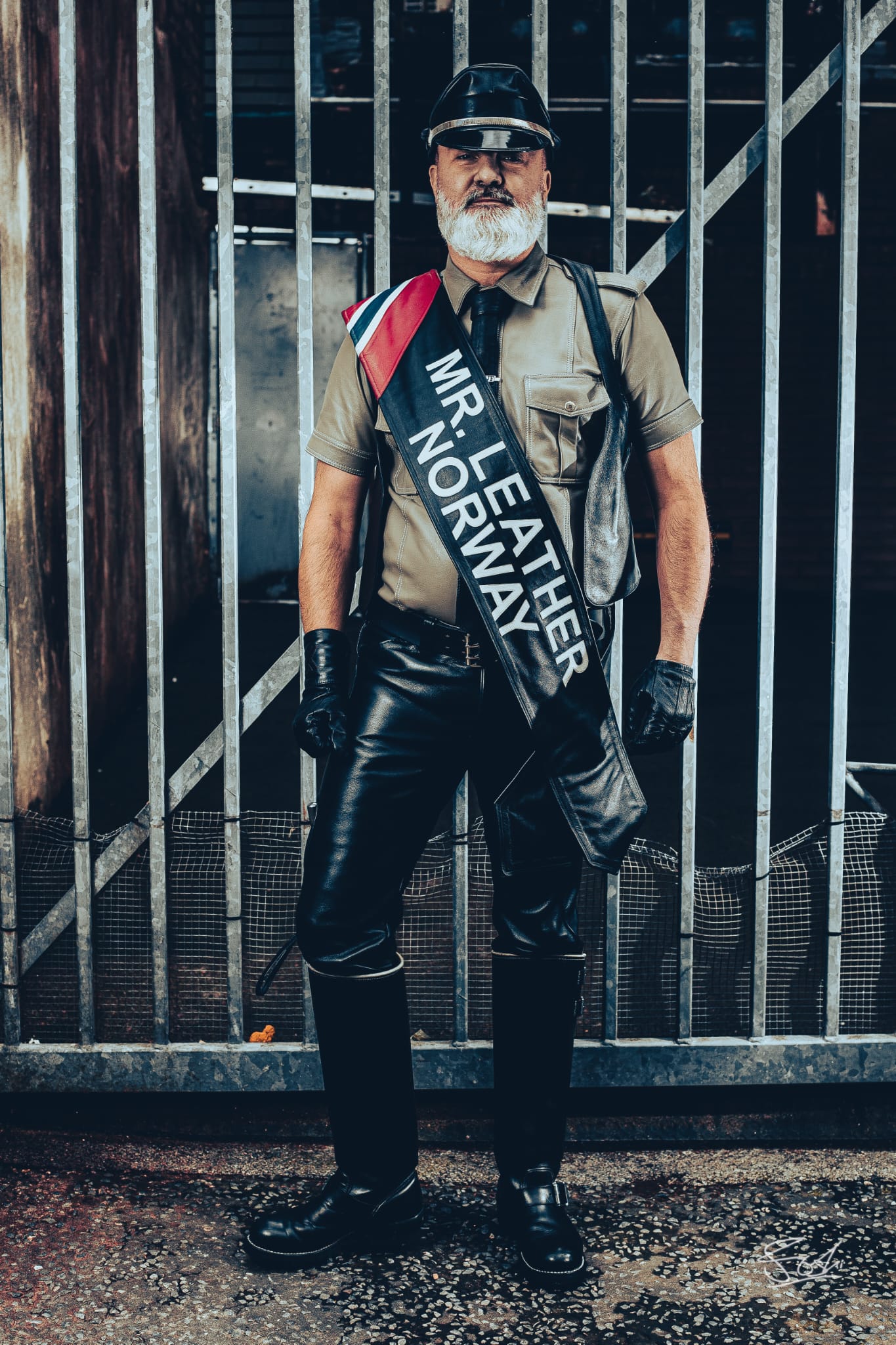 Mr. Leather Norway 2022
Georg is a German Husband, Leatherman, Rubberfan and a real Puppy Handler who is living in Oslo/Norway.
He started his fetish journey for almost 10 years ago and since this time his journey never stops.
As Mr. Leather Norway 2022 he wants to spread "No means No" around the world and gives every person a safe place – no matter which sexual orientation, ethnic, religion or gender identification.
Georg easily connects with people around him and is always seen with a big smile on his bearded face. (Otherwise he will stay home with a blanket over his head – so he makes sure not to spread his bad mood. ;-))
Tally Master Pup Kirk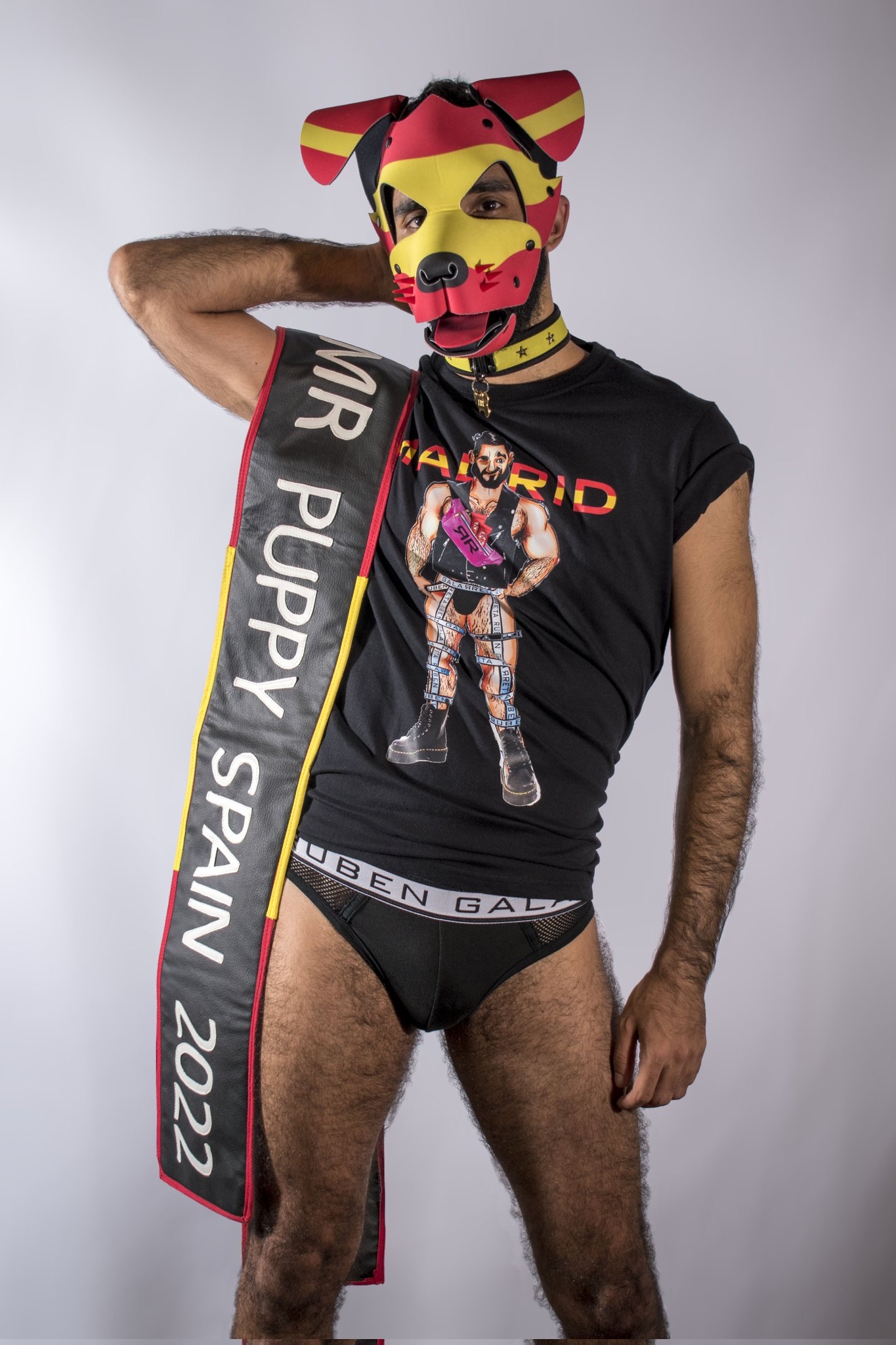 Mr. Puppy Spain 2022
My name is Kirk, Spanish Alpha Pup who has been for 2,5 years in this pup world and the current titleholder of Mr. Puppy Spain 2022. I am a pup who loves both sides of our community, sexual and social (even tho I am more like a social pup). I'm always up to meet new people and have a conversation with everyone. For me, one of the most important things about being the representant of the Spanish pup community is to use that role to help and encourage new pups in the scene to gain confidence and feel as valid and important as everyone else.
Beside being seen in Spain's community, I travel as much as possible to visit other communities in other countries to share experiences, good moments and keep learning from them. So this time I am hoping to do the same during this election, also offering my support to the candidates who go for the Dutch title.
Laatste update: 19 oktober 2022