Het is natuurlijk belangrijk om je voor te stellen aan onze juryleden van dit jaar. Zij hebben op vrijdag een uitgebreid gesprek met alle deelnemers en op zaterdag beoordelen ze de obstacle course, de persoonlijke act en het openbare voorkomen van de potentiële Mr Puppy's!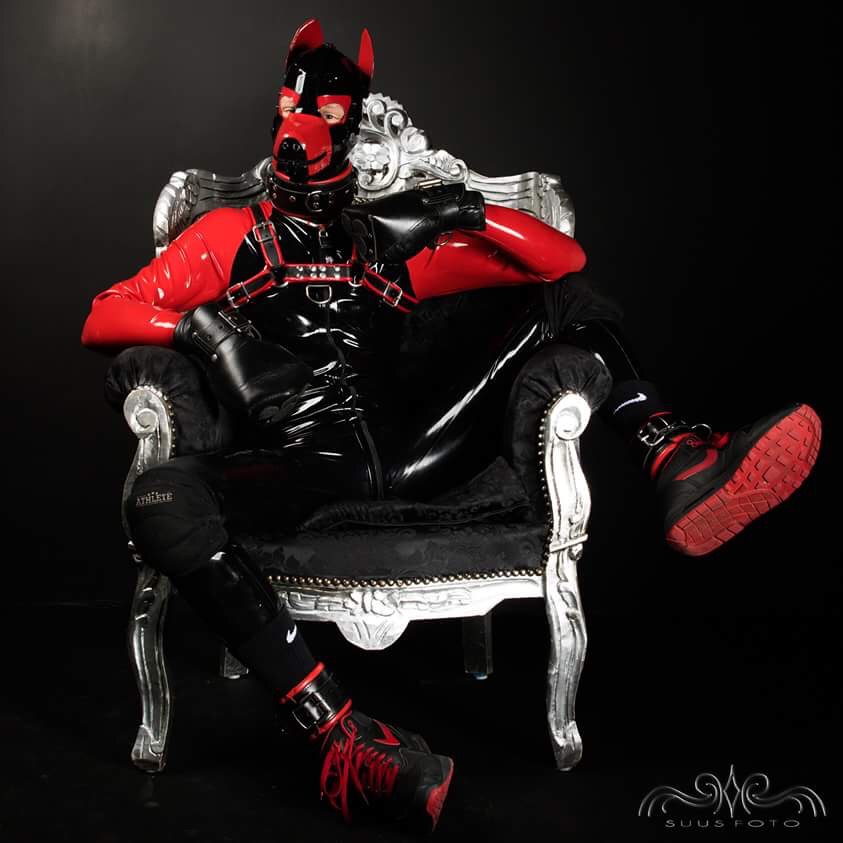 I am "His Majesty, the King of Thrones" King Makker the First, Mr Puppy NL 2018.
I started exploring puppy play five years ago. It has made me a more social and more confident person in kink as well as in everyday life.
I thinks it's important to educate people about kinks en their diversity. I believe in living life the way you want without excuses. Be who you are!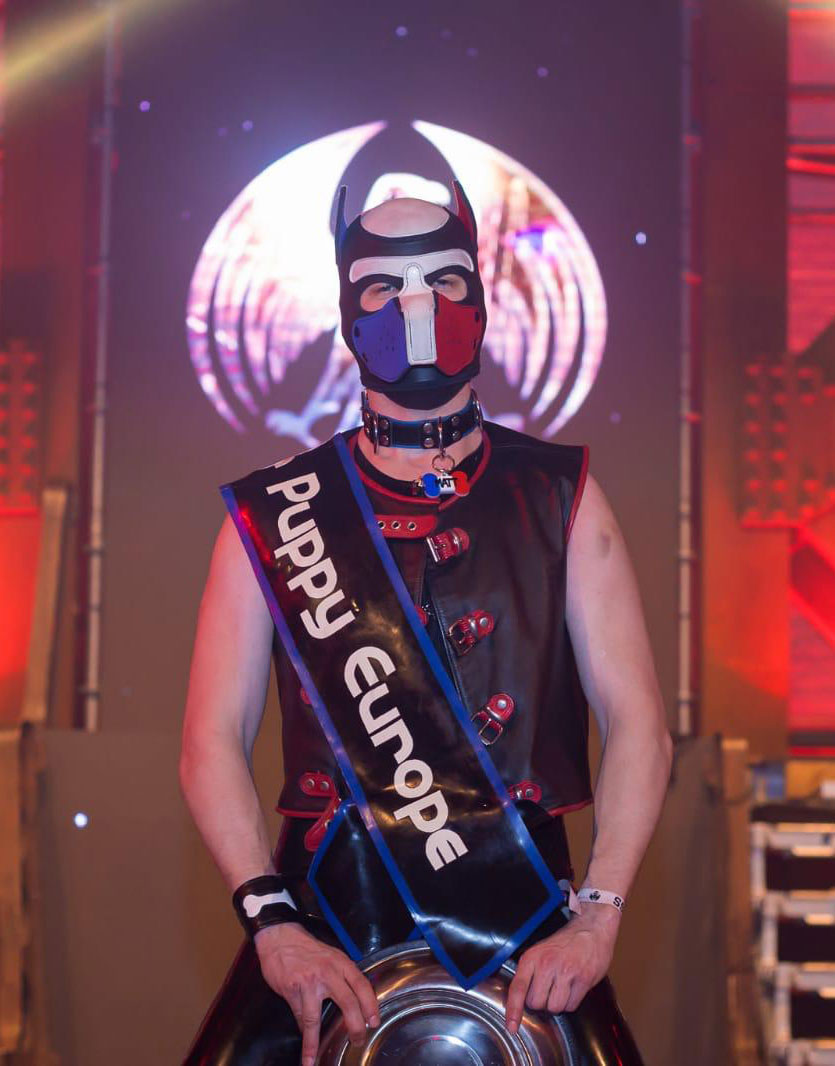 Ouaf! I'm pup Matt, a 3 years old pup and a 30 years old Human. I live near Paris. I have been Mister Puppy France 2017 and I'm since last February, Mister Puppy Europe 2018.
As pup, I see myself as a shiba inu: independant, enthusiastic, playful, not that easy to train, but with the right method I can perfectly behave. In term of kinks, I describe myself as an experimentalist: I like to try new things. I'm a blue Pup and an Orange kinkster.
As title holder, most of my "job" is to travel to meet pups, support pup events and positive initiatives about puppy play. Of course, being titleholder means also helping new pups to pup out and give them some contacts or some advices. I don't see myself as an example, as we have all, our way to be a pup, as no bio pup behaves like another one.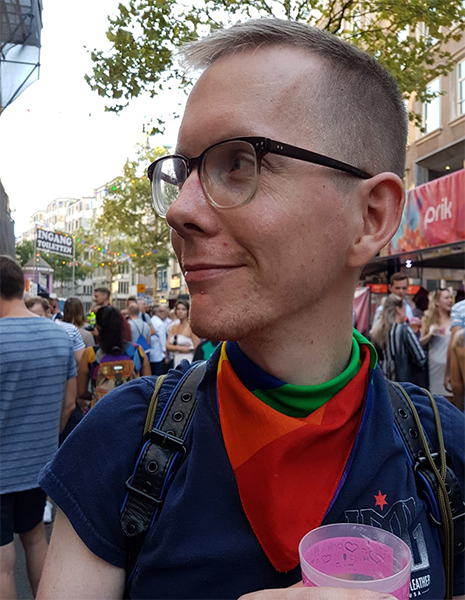 Hi, My name is Christian and I'm pup curious.
If you know me, you probably know me from my job at Underground Fetish in Amsterdam, where I am brand manager of Mr. S Leather. In my free time I've started making my own leather gear as a side project, under the name vanthomas.
This has brought me to the sideline of the fetish community and although I'm already 31, I am still on the journey to explore what my own kinks are. I also get introduced to a lot of pups, some of which lovingly dragged me into the pile of cuddles called the pup community.
I have the pleasure to meet puppies in various stages of their pup life, from the nervous human who is discovering their inner pup to the fully experienced pup who know exactly who they are and what they want. I think it is important to have a titleholder who can help to create a fun and accepting community for all current and future pups and represent them proudly and with lotsa wags!
Laatste update: 7 november 2018