Hieronder vind je de deelnemers die zich tot nu toe hebben aangemeld voor de verkiezing van Mister Puppy Nederland 2019. Je kunt ze ontmoeten tijdens de meet en greet op vrijdag 16 november vanaf 19:00 in The Web Bar in Amsterdam.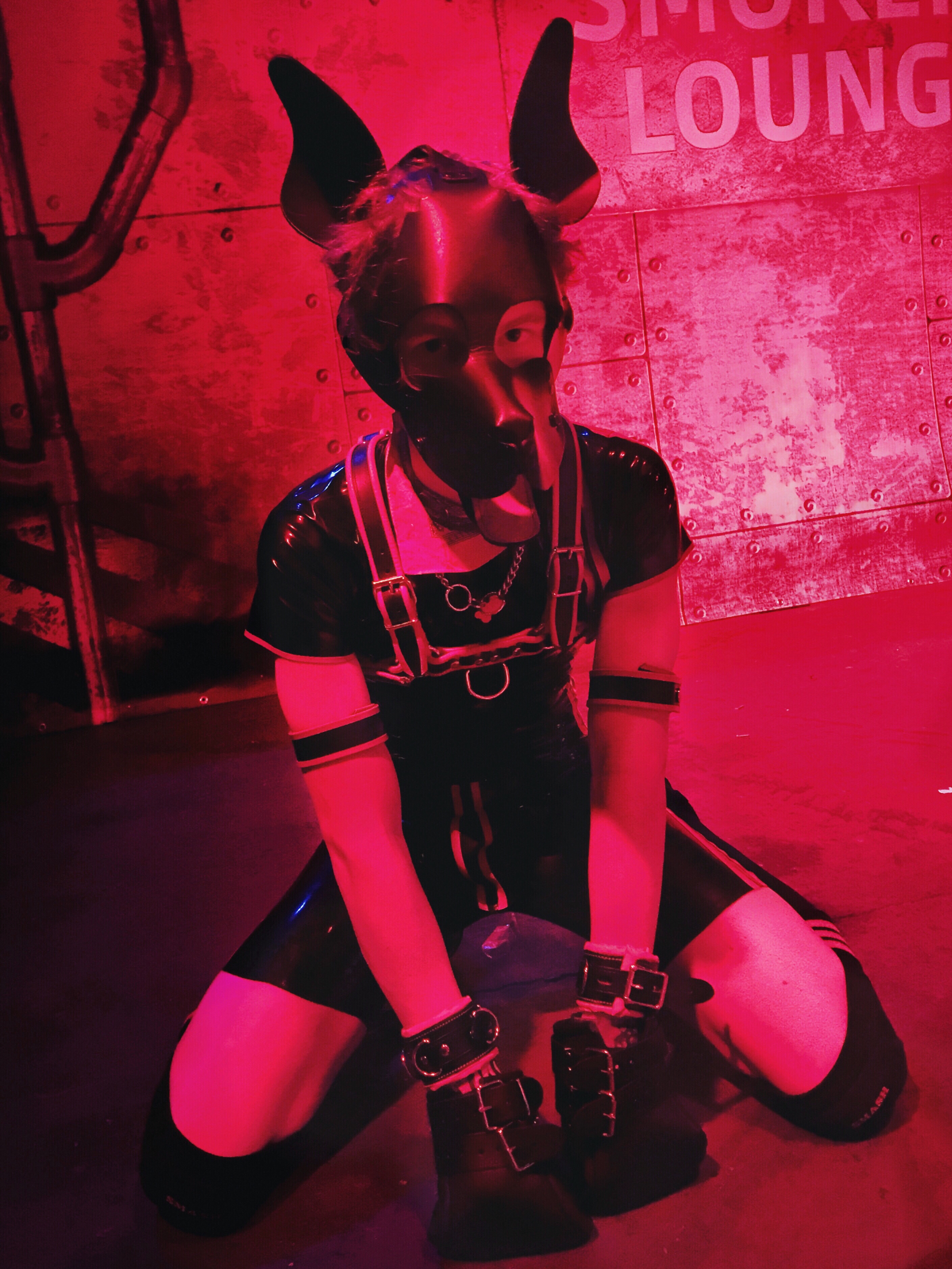 Kodi is met zijn 2 jaar nog een jonge pup uit de provincie Utrecht.
In zijn vrije tijd luistert hij graag naar country muziek, doet hij aan klimmen, pickleball en tekenen en kijkt hij op de bank onder zijn dekentje films. Daarnaast houdt hij erg van bondage, latex, chastity en ass play.
Kodi is een vaak ondeugende showdog die het liefst knuffelt en speelt met zijn medepuppy's en baasjes.
Kodi is a young pup of 2 years from the province of Utrecht.
In his time off he likes to listen to country music, he climbs, plays pickleball and draws and he watches movies from under his blanket on the sofa. He also loves bondage, latex, chastity and ass play.
Kodi is a mischievous showdog who enjoys cuddling and playing with his fellow pups and handlers.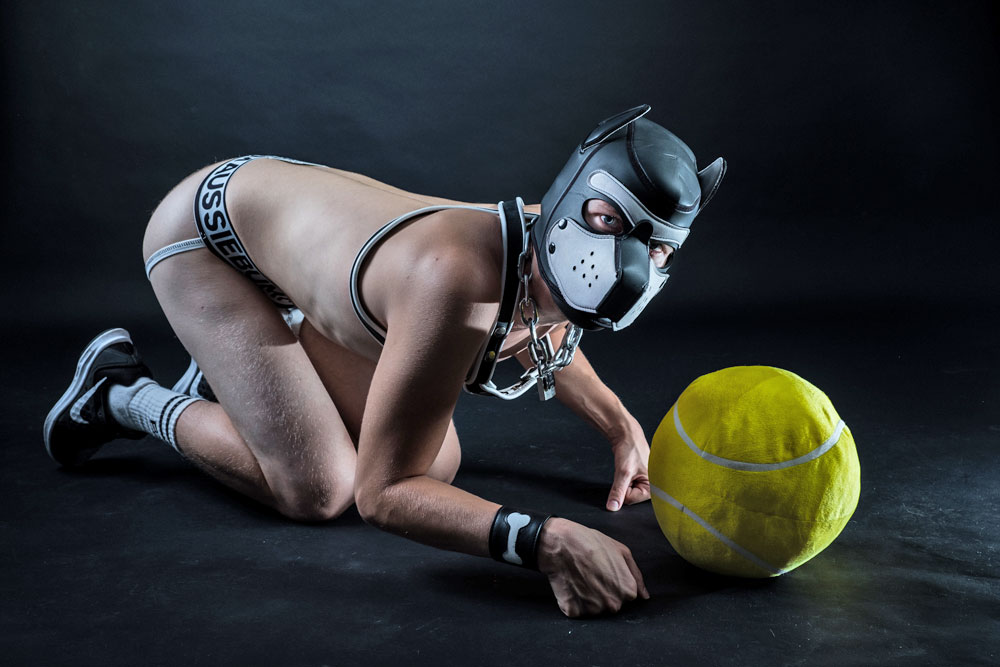 Luco doet samen met zijn baasje nu zo'n 1,5 jaar aan puppy play en woont in het Oosten van het land aan de Waal.
Hij houdt van gamen, stoeien en rollebollen, luisteren naar muziek of kijken naar een film. In zijn kinks is hij zeer divers: uiteraard puppy play (uiteraard), maar ook bondage, leer, nipple play, spit/cum/watersports, chastity, exhibitionisme/nudisme.
Hij begeleidt jongeren bij Jong&Out en is hij LHBT+-activist.
Luco and his handler have been into puppy play for about 1.5 years now and they live near the river Waal in the Eastern part of the Netherlands.
He likes gaming, romping, listening to music and watching movies. His kinks are very diverse: of course puppy play, but also bondage, leather, nipple play, spit/cum/watersports, chastity, exhibitionism/nudism.
He also supports young people at Jong&Out and is an LGBT+-activist.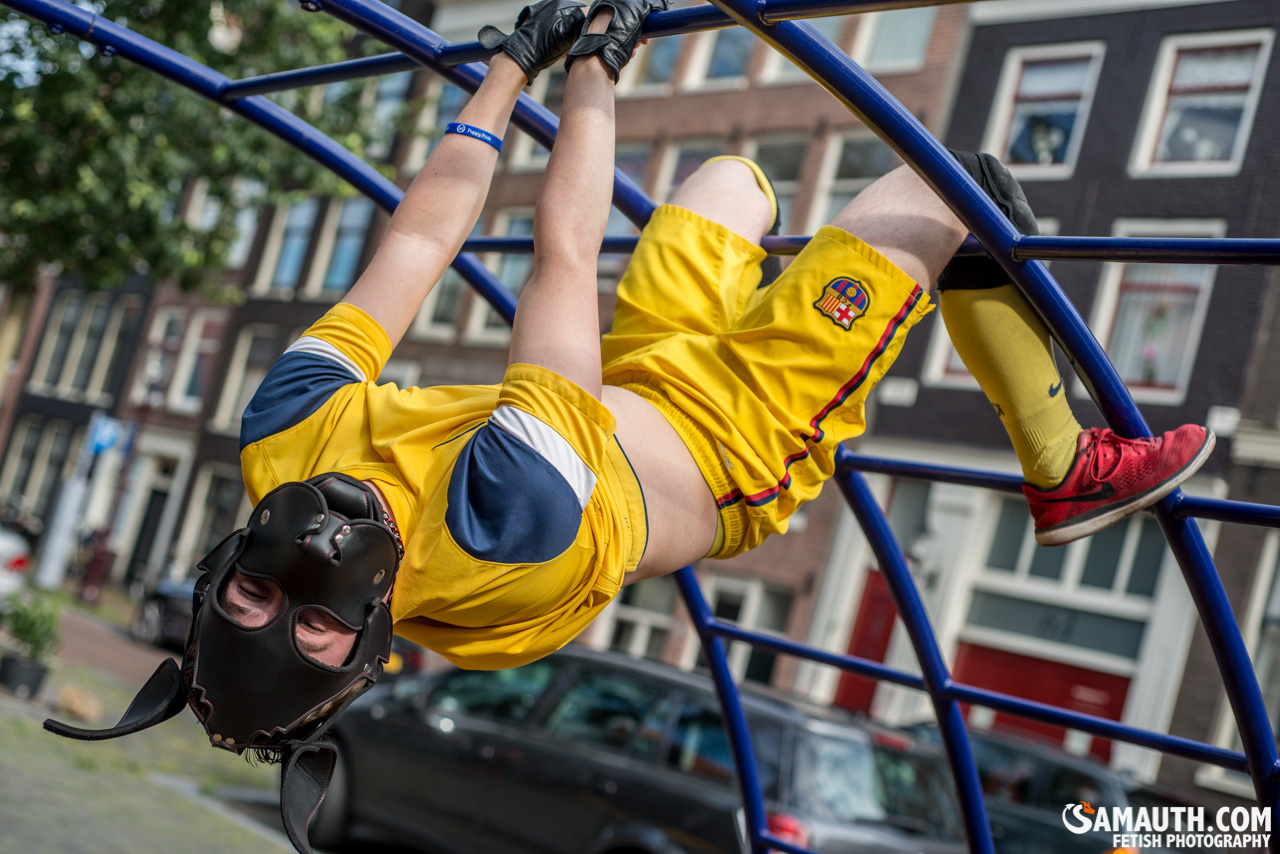 Sada woont in het prachtige Noord-Brabant en is nu zo'n 2 jaar bezig met puppy play.
Hij houdt van gamen, programmeren, voetballen, DJ'en en films. Zijn kinks zijn leer, boots/bootblack, pis, CBT, bondage en spanking.
Zijn vaste baasje heet Johan en Sada heeft er super veel zin in en niet kan wachten tot de verkiezing! *super kwispel*
Sada lives in Noord-Brabant and has been a puppy now for almost 2 years.
He enjoys gaming, programming, football, DJing and watching movies. Kinkwise he likes leather, boots/bootblack, piss, CBT, bondage and spanking.
His handler's name is Johan and Sada is super excited for the contest and can't wait until it's finally November! *super wags*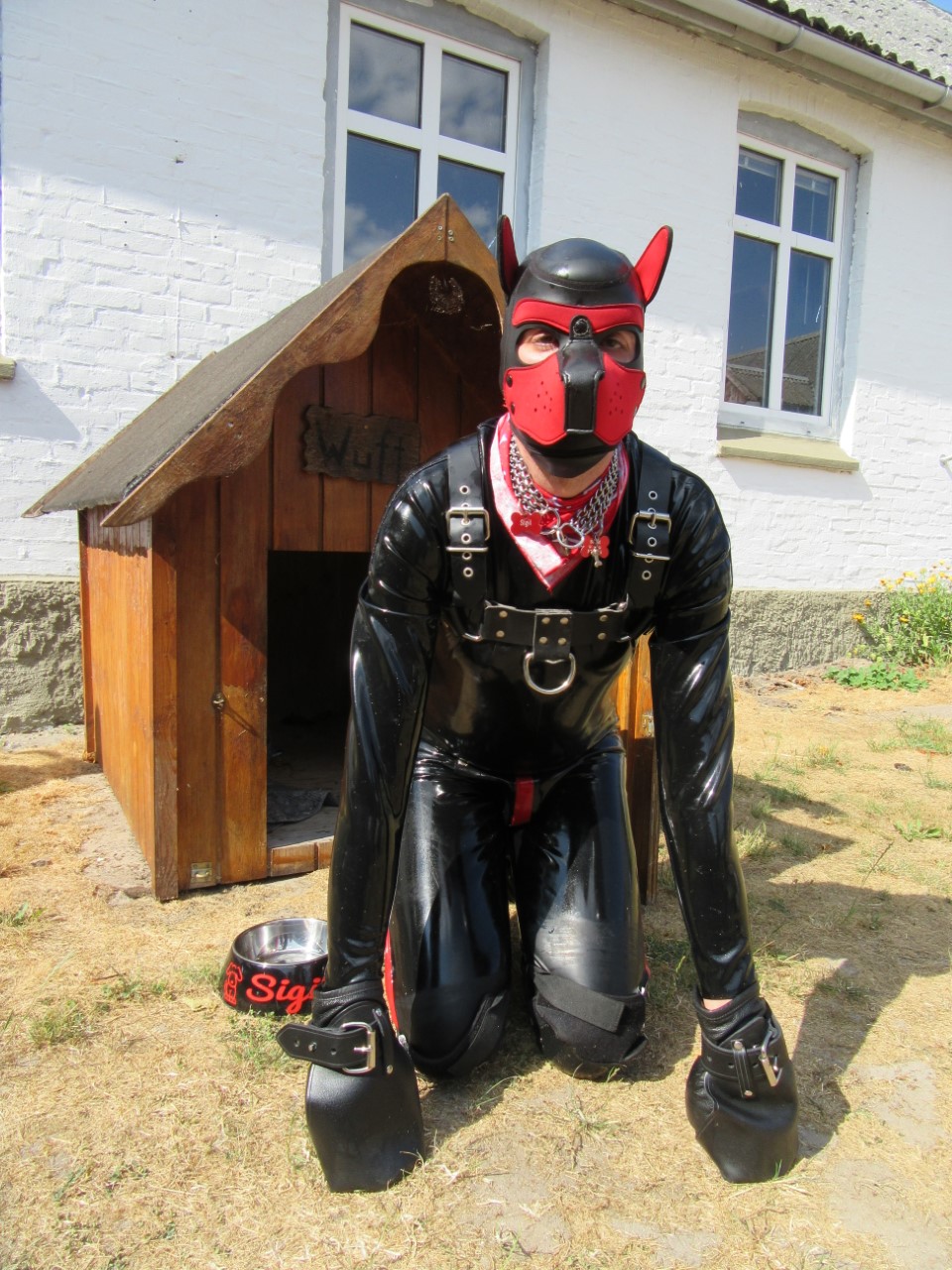 Sigil is al 4,5 jaar pup. Hij woont in het zuiden des lands en gaat vaak op bezoek bij zijn Alpha pup of Handler genaamd Flecki in Duitsland.
Hij houdt van wandelen, relaxen voor de tv en speelt graag met andere pups. Daarnaast vindt hij het leuk als hij vastgebonden wordt en dat er dan met hem gespeeld wordt.
Hij omschrijft zichzelf als lief en speels en wil graag meer pup zijn.
Sigil has been a pup for 4.5 years now. He lives in the south of the Netherlands and often visits his Alpha pup or Handler named Flecki in Germany.
He likes walkies, relaxing in front of the tv and playing with other pups. Besides that he also likes being tied up and played with.
He's thinks of himself as a sweet and playful pup and wishes to do more pup play.
Laatste update: 1 november 2018