Hieronder vind je de deelnemers die zich hebben aangemeld voor de Dutch Puppy Contest 2019. Je kunt ze ontmoeten tijdens de meet en greet op vrijdag 25 oktober vanaf 20:00 in Bar The Web in Amsterdam.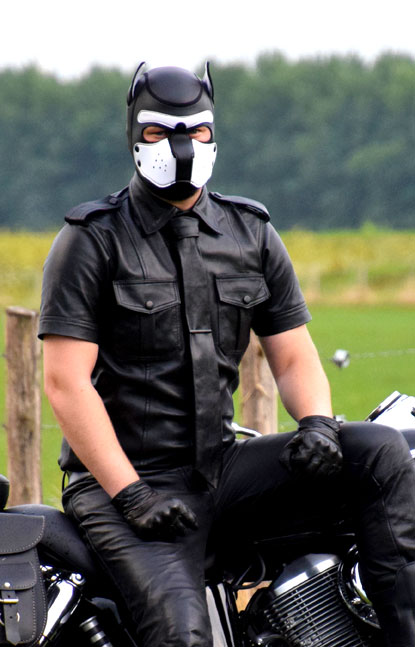 King is al vijf jaar vooral privé met puppy play bezig. Sinds een jaar speelt hij ook actief in de community.
Hij houdt erg van muziek en films, maar door zijn werk in de IT en het organiseren van een puppy play event vlak over de grens in België, is daar niet zo veel tijd meer voor. Daarbij is hij ook druk met het ontdekken van zijn eigen fetisjes. Leer voert daarin de boventoon.
King is een grote knuffelpup die graag met andere pups speelt en ook zijn handlerkant aan het ontdekken is.
King has been playing the pup game mostly in private for five years. He has been an active community member for a year now.
He loves music and movies, but his work in IT and organising a puppy play event just across the border in Belgium takes a lot of his free time. In the meantime he's also discovering his fetishes and found that leather is a big thing for him.
King is a cuddle pup who loves to play with fellow pups. He's also discovering his handler capabilities.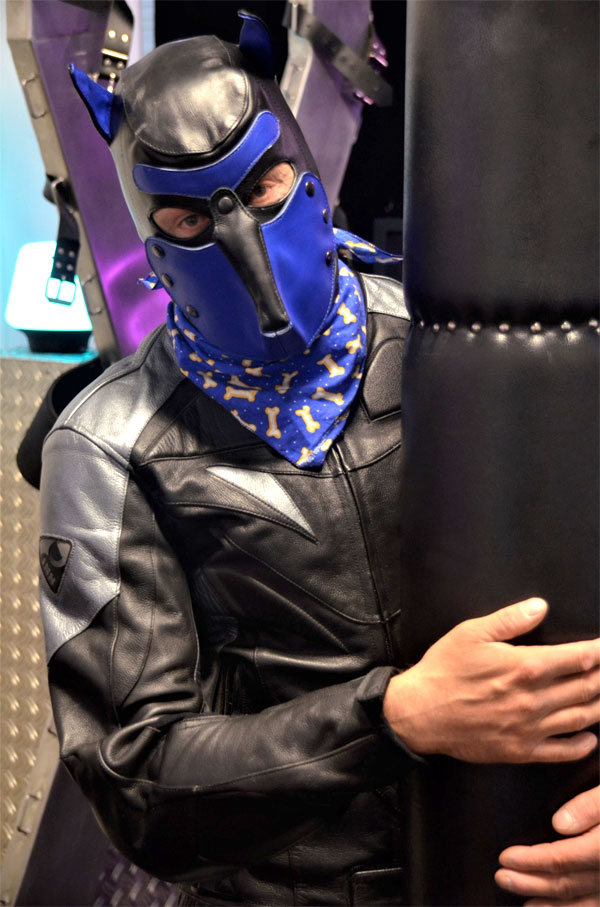 Pup Rakker is naar eigen zeggen veel te kort bezig met puppy play. Hij heeft nog geen baasje.
Zijn hobby's zijn koken, eten en schoonmaken, maar ook van spelen en walkies. In zijn kinks is hij zeer divers: bondage, rubber, leer, opdrachten en luiers.
Rakker hoopt als man met een beperking iets te kunnen betekenen voor andere mensen met een beperking die ook geïnteresseerd zijn in puppy play.
Pup Rakker has been in puppy play way too short for his own liking. He doesn't have a handler yet.
His hobbies are cooking, eating and cleaning, but he also likes to play and go out for walkies. His kinky side is interesting: bondage, latex, leather, assignments and diapers.
Rakker is a pup with a disabillity. He hopes to get more people with disabillities who are interested in puppy play to join the community.
Laatste update: 16 oktober 2019