There will not be a Dutch Puppy Contest this year, but we do want to get you all together for a talk, a drink and a dance (and maybe even some naughty fun). Because you deserve it!
That's why we invite you to join us for Dutch Puppy Dance 2021.
The Dutch Puppy Dance will take place on Saturday 30 October from 14:00 at Club Church, Amsterdam.
The entry fee will be € 10 and proof of vaccination or recovery or a negative test result is mandatory.
Of course we will keep you updated on our website, facebook and twitter.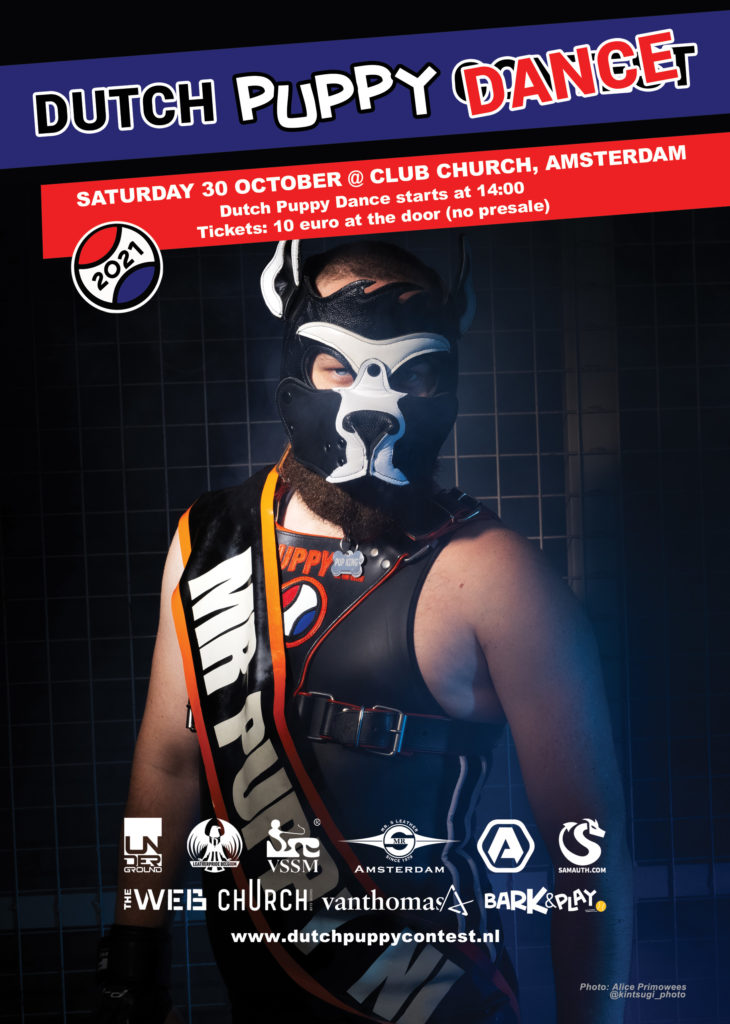 Laatste update: 5 oktober 2021